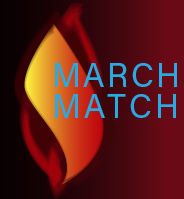 The Washtenaw Alano Club is a non-profit, self-funded organization. We generate the funds to pay the staff, pay our taxes, pay for the utilities for the building, pay for supplies, pay for repairs, pay for improvements, pay for events and pay for everything that is needed to operate through: meeting rent, profit from concession stands, contributions, and fund-raisers. We have more than 1000 patrons come to the Club each week to attend the meetings we host. We want to keep providing a space for the recovery community and to do that we need help. Financial help.
Each March, we set a fund-raising goal. Generous donors have agreed to match any donations given during our March Match fundraiser.
Last year, we were able to repair the parking lot and rebuild the patio. This year, we've set a goal of raising $30K. If you like what we've done, help us do more. This year, we want to upgrade the men's bathroom and reserve funds for a new boiler.
From March 1st through March 25th, every dollar that you contribute to the Club will get matched with another dollar. Double your donation simply by donating.
Please support the Club that has supported you. Please help make sure we can continue to be here for the next newcomer who needs a place to hang out and attend meetings. Please give generously to what has been freely given to you. Only you know what your recovery means to you. Please challenge yourself to donate in an amount that reflects your gratitude and your budget. All donations help. If each person who comes through the doors in a week could donate $10, we would meet our goal. Some people can't donate, so please challenge yourself to donate in an amount that reflects your gratitude and your budget. All donations help.
You can donate by making a contribution at the concession stand in cash, check or electronically using the Gift button below.
Thank you for caring about the Washtenaw Alano Club. Thank you for expressing your gratitude by making a contribution that will help keep the doors open.
In a Grapevine article in October 1965, the Responsibility Statement is discussed, and Bill W. expresses his views:

Two major thoughts stood out in the remarks of the many speakers, alcoholic and nonalcoholic, at AA's July Toronto Convention. The first was admiration and gratitude for AA's startling success in sobering up hundreds of thousands of lost-cause drunks. The other was concern that the success which has come to AA over the thirty years since its start in Akron, Ohio in 1935 would not lead us to any complacency about the size of the job still to be done.